Connecting Bath
Bringing Bath up to Speed with Cutting Edge Digital Connectivity
Connecting Bath is a report commissioned by Bristol + Bath Creative R+D. The current/planned roll-out of 5G connectivity and the future development of 6G are potentially significant opportunities for the creative industries in Bath. Under the leadership of Professor Kate Pullinger, Director of the Centre for Cultural and Creative Industries at Bath Spa University, B+B Creative R+D commissioned City Global Futures to undertake this research, exploring the feasibility of a private, cutting edge digital network for Bath.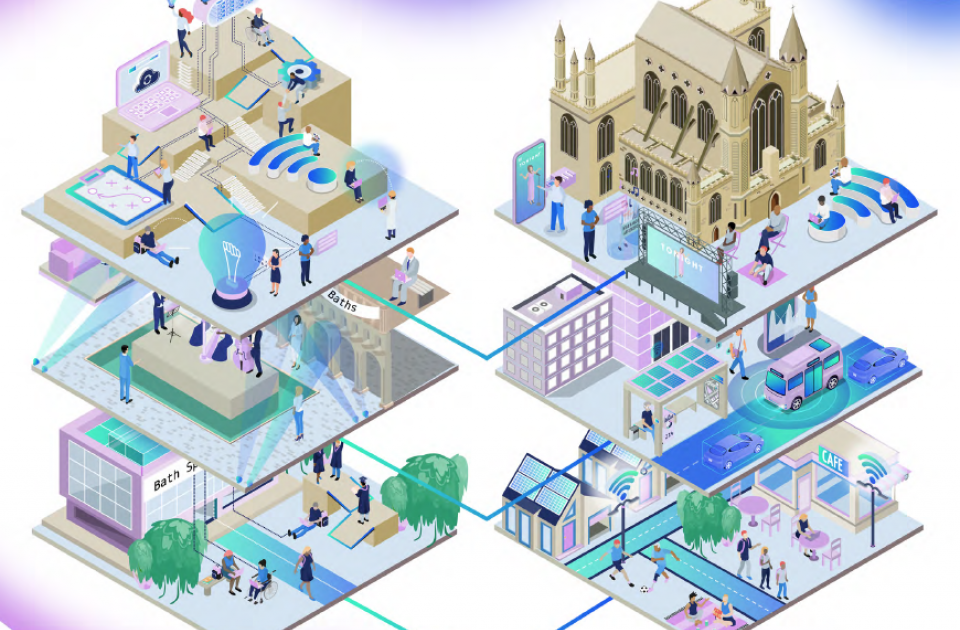 Connecting Bath Report
To view the full report please click the link below to access the pdf.